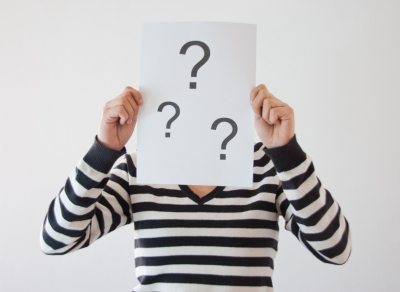 I've been sexually active since my senior year in high school but have never gotten myself tested for STDs. I have often wondered why do you need an STD test.  Lately, I have been contemplating as I am completing my college degree that I need to get an STD test but don't know where to go in Seattle. Most of the women in my dorm have talked about getting themselves tested for STDs in Seattle, but I have been postponing getting mine done because I feel fine. My roommate had herself tested because she was experiencing a weird vaginal discharge and wanted to make sure nothing was wrong. When she went and had her confidential tests done she learned that Seattle has a really high rate for both Chlamydia and Gonorrhea. But I don't need to get tested because I don't have any symptoms, right? I only need a STD test if I was experiencing an abnormal discharge or a weird smell, right?
You can have an STD without Showing Signs of One!
I discovered that I was wrong. Just because I wasn't experiencing any symptoms did not guarantee that I had not become infected with a STD. So even though I was not showing signs that I had contracted Chlamydia, because I had been sexually active with more than one partner, I had been exposed to a STD. I just didn't know it at the time. I was able to find STD testing sites in Seattle that are completely confidential. I didn't want my dorm mates to know I was getting myself tested. I like that STD tests in Seattle are confidential so I didn't have to worry about anyone finding out that I went to get myself tested. It was the smart thing to do.
Did your Condom Break while having Sex?
Because what I had forgotten was that one time when I had sex with the guy I was dating at the time but we didn't use a condom and had briefly thought to myself afterwards that I needed a STD test just to be sure. Time passed and I didn't show any symptoms so I figured I was in the clear. Then there was that other time when the condom I used with this other guy broke during intercourse. Again, I had considered that I should get myself a STD test just in case. Both incidents had happened with different partners. I came to discover that my risk for catching a STD in Seattle by having multiple partners increased significantly. STDs are transmitted through an exchange in bodily fluids so if you are not using a condom, you could be infected and just not know because you are not showing any signs. That one time I forgot to use a condom could be the one person who was infected with a STD. What many people don't understand is that not everyone shows symptoms if they are infected with a STD. There is a percentage of people who become infected that never show any signs. However, if a STD is left untreated it could do serious damage to your reproductive organs and body.
The best thing I did was admitting I needed a STD test. If you need help in finding the right place in Seattle to get your confidential STD testing.  Do you need an STD Test?  Yes you do.